Varsity's Quantity Surveyors and Project Managers can assist you in many different ways from the inception of your project to completion.
We are a Chartered Quantity Surveying and Project Management Practice based in St Ives, Cambridgeshire.
We have a broad range of experience and can deliver most types of project include refurbishment and new build. We specialise in leisure, commercial, Cat A / Cat B office fit-out, education, industrial units, multi-unit residential, roads, and decarbonisation.
Our aim on every project is to save our Clients the equivalent of our fee several times over. We keep our overheads low and resource all of our projects with Associate or Director level staff, enabling us to offer a quality service for particularly competitive fees. The earlier you appoint us, the more money we can potentially save you.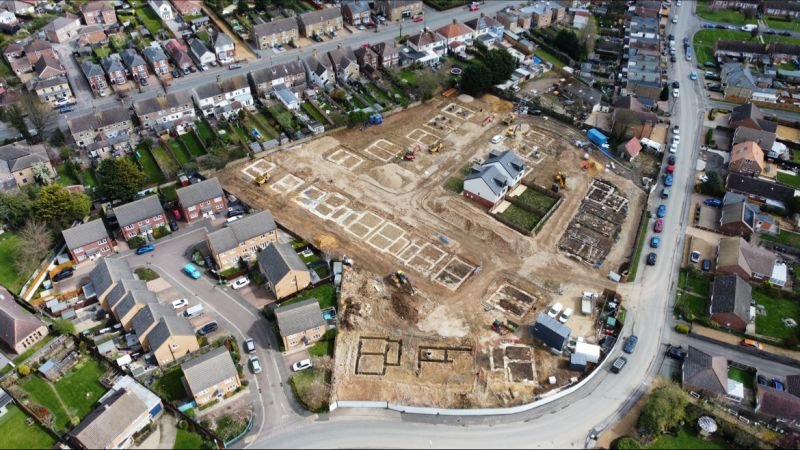 Quantity Surveying and Project Management
What does a Quantity Surveyor do? This video should help to explain:
Feasibility / Inception
At inception stage, Varsity can undertake feasibility costing; not just for the build, but also helping you put together a budget for your whole project. We can also put together the right design team for your project,
Design Stage
As the project progresses we work closely with the design team, aiming to keep the design, aspirations, and budget aligned. We remain in close contact with you, keeping you updated on costs. Our knowledge, costing skills and attention to detail at this stage in particular can save significant amounts of money on the final build.
Procurement and Tendering
Once the design is suitably progressed, we will advise on the best way to procure your project; whether negotiated or tendered, traditional or design and build, single stage or two stage In doing this, we will consider your timescales, budget, and approach to risk. We will also help you shortlist potential Contractors and will produce tender documents and manage the tender process.
When tenders are returned, we will review and report on these; making a recommendation of who to appoint to undertake the build. Following this we will draw up Contracts.
Construction and Final Account
Once the project is on site, we administer the contract (if acting as Project Manager), issuing instructions, chairing meetings etc. We also undertake monthly payment valuations and agree the costs of any variations with the Contractor, ultimately leading to an agreed final account.